I'll start off by saying that I haven't actually known the transistor fail, but I've heard that if it does the likely failure mode is full on. If you have checked that the blower motor(s) has a 12 V feed to it, and that the earth is good to the control PCB in the cabin, the fault is likely to lie with the transistor module in the blower motor housing.
This is accessed by removing the windscreen wiper and the scuttle vent panel. The module is on the rear of the housing with a 4 terminal connector leading to it. If you temporarily earth the LH terminal and it works, the fault lies elsewhere. It can be removed without taking out the complete housing, but unless you have AC it's easy enough just to take out the whole assembly, then you can see what you are doing.
This is the removed module, looking typically rusty: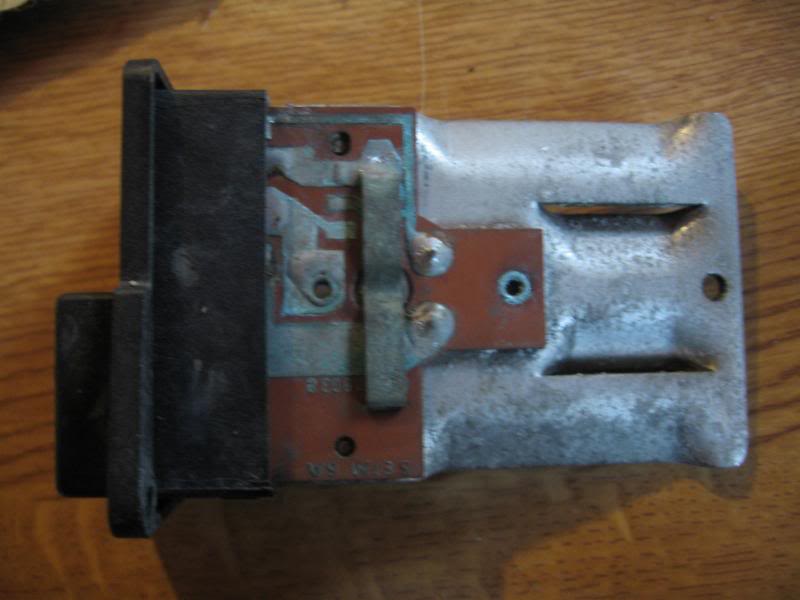 Underneath the sprung contact in the middle is a metal disc - corrosion often builds up between it and the transistor. Drill out the two rivets securing the transistor to the PCB and desolder the transistor.
Here you can see the sort of corrosion which gives a poor contact:
Clean up all contact surfaces and reassemble the disc, heatsink and PCB. I use a smear of silicone grease to help prevent further corrosion. Apply a
thin
layer of heat transfer compound between the transistor and the heatsink - a thick layer will actually insulate it. Put the transistor in position and shuffle it slightly to ensure good thermal contact. I've used bolts to fasten it back but rivets can be used if you wish.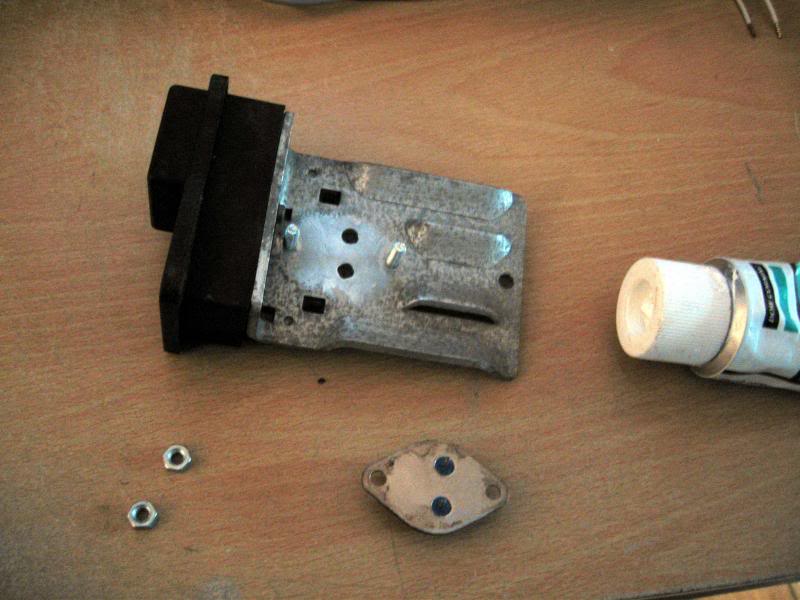 And here is the finished article, ready to go back in the car: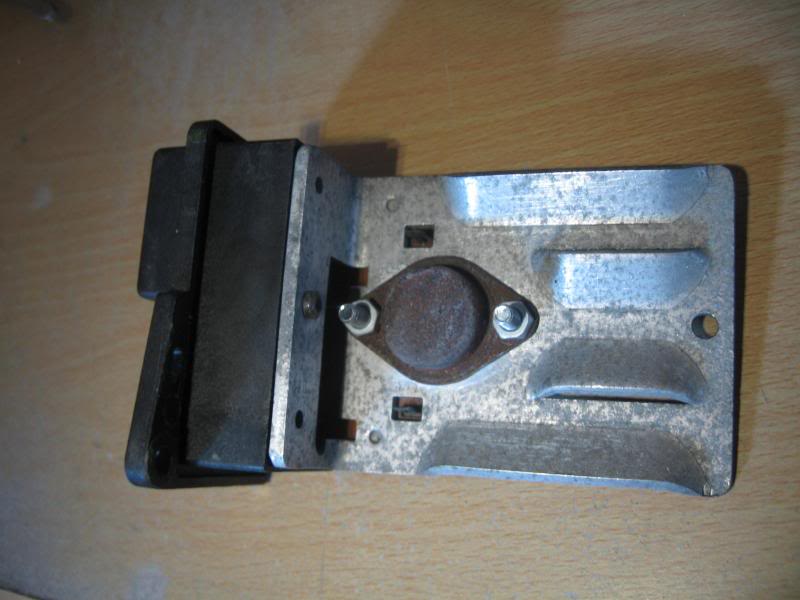 The transistor used is a Darlington type, which is basically two transistors coupled together in one casing, sometimes incorporating additional components. For this reason, typical transistor tests may prove inconclusive, but you can check for short circuits between the two pins and the case. Full testing would need to be done by building it into a circuit, so it may be just as easy to try cleaning the contact surfaces as above.
If the transistor does need replacing, there are a list of suitable part numbers in
this
thread.