Hello
Day off today, so went to have a tinker.
Thought I'd try some strut lubing, which as an aside seems to have been a success.
While looking at the nearside strut from the wheel arch end of things (with the wheel off), I spotted four(!) broken off ends of pipe, clearly all meant to have been attached to each other.
I include photographs of said pipes. One of them ("3" in the picture) looks like it has had a length of metal pipe patched in? Also a picture from the off side which is I assume what it should look like.
So, any thoughts on what to do. It doesn't look like the end of the world. Is it worth patching these, or new lengths?
I hadn't noticed any particular symptoms from the car, other than as I was taking the wheel off a few drops of LHM dribbled on to the floor.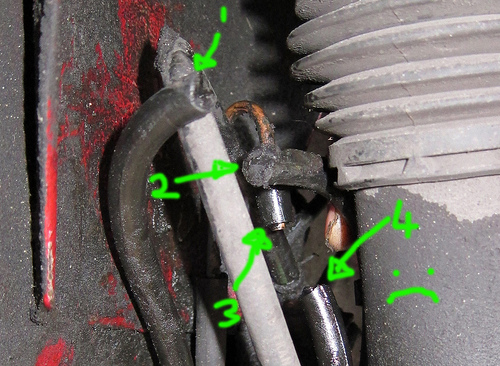 IMG_1843a
by
Wooscary
, on Flickr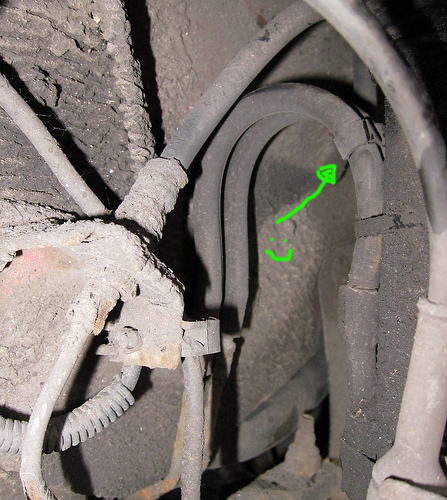 IMG_1846a
by
Wooscary
, on Flickr
Cheers
Martin