I have an urge for another project/Challenge 2017/18 car and can't keep my current BX. That's the bottom line.

I've been quite well-behaved recently with keeping my cars but at some point I need to find 'Bob' a new home. I feel a little guilty about it as, not only have I spent an awful lot of money on it but Phil Boxall (Kermit) has been exceptionally helpful, (he more than worked his passage on the Challenge!). However I do intend to further repay his generosity and of course will employ him on the new car if he's willing lol...
So; to the point:
We are of course talking about my lovely 1992 Citroën BX TZD Turbo hatchback. Purchased in August 2014 and extensively recommissioned in preparation for the 2015 Citroen Classic Challenge which it completed admirably. It had been 'rescued' but was in a pretty poor shape in some areas but essentially the engine was only just run in and ran (runs) very well. The suspension and brakes have been thoroughly overhauled as has much else, like the external lighting.
Good points are:
It works very well; It's low-mileage (94k ish - I will confirm), reliable, economical and thoroughly practical (being a BX this is something you all well know). There is virtually nothing in the way of rust or damage to detract from what must be one of the best turbo diesel BX's you will find. It's got a recent MOT too, which it passed well. It has, since the spring been living in it's own garage.
Work done since 08/2014: This has been
expensive
!
Cam belt
changed.
Water pump and tensioner checked - all fine.
Aux belts checked/changed.
Oil changes (3) with new filters.
New
battery
.
Purflux fuel filter.
K&N air filter
.
Fuel lines
and
flexi hoses
fitted.
New stop solenoid.
New rad cap, wiper blades and washer nozzles.
Brand new
steering coupling
fitted.
New driver's door mirror.
Rear headrests.
Side window wind deflectors.
Replaced driver's side
window mechanism
with new.
New Pioneer door speakers and Sony Radio/CD.
Fitted new
front struts
including
return pipes and clips
.
New
front and rear discs and pads
.
New
rear arm bearings
.
New
front spheres
and strut top.
Replaced
rear spheres
.
LHM change (2): filters cleaned.
Accumulator sphere
replaced.
New
Octopus and 'squid'
harnesses replaced.
Fabricated
copper piping
to replace leaking high pressure pipe.
Replaced
doseur return
.
Temp gauge
in pod fitted.
Front splitter
secured.
Fitted BNIB (Cibie lens)
Headlights and indicators
.
Citroen
headlight protectors
fitted.
Quality bright H4 bulbs.
New
front fogs
(yellow) fitted.
Rear light units
replaced.
New number plates and c-pillar decals.
Front n/s outer boot replaced.
5 x Speedline 6J alloy wheels
each fitted with
new Kleber Quadraxer
all-season tyres.
Cituning SS back box
/chromed tail pipe fitted.
Still to do:
Sunroof drain tubes need clearing/repairing/replacing because it leaks in heavy rain. So it has been perfectly sealed discreetly with black tape. The roof mechanism works though, and it was greased before being closed up.
The tow bar though not usable (we had to cut part of it to make way for the back box) it's fine as a deterrent and metal reversing sensor!
The temp gauge reads high so needs an inline variable resistor fitting. The engine runs at a perfect temp but the dial reads 100 so a bit of adjustment needed; Kermit was going to do that for me..
The paint's a bit flat but with successive polishes comes up better all the time.
The radio's a bit fiddly so I would suggest getting a better one (with bigger buttons!).
Oh and a couple of switch blanks are missing from the rear console… and that's about it.
Some will have seen the car at the Chevrons Rally in September and of course
as I said, it did the Challenge this year, completing 2,220 miles in a little over a week and returning over 50 mpg fully loaded. Can't be bad can it?
I am interested in serious enquiries. If I have to wait until the spring next year, fine, but I thought I'd put this 'out there' now.
Although I would never - well hardly ever - expect to make anything like what a car 'owes me' when selling, this car has cost well in excess of £3,500, so someone's going to get a bit of a bargain really.... even though I have set my price expectation at £2,250.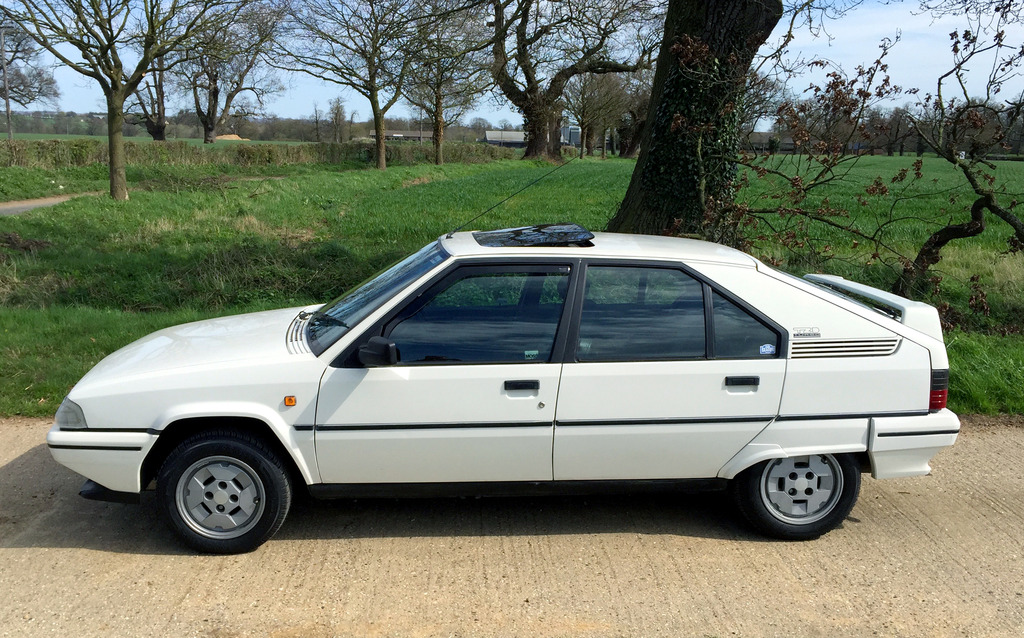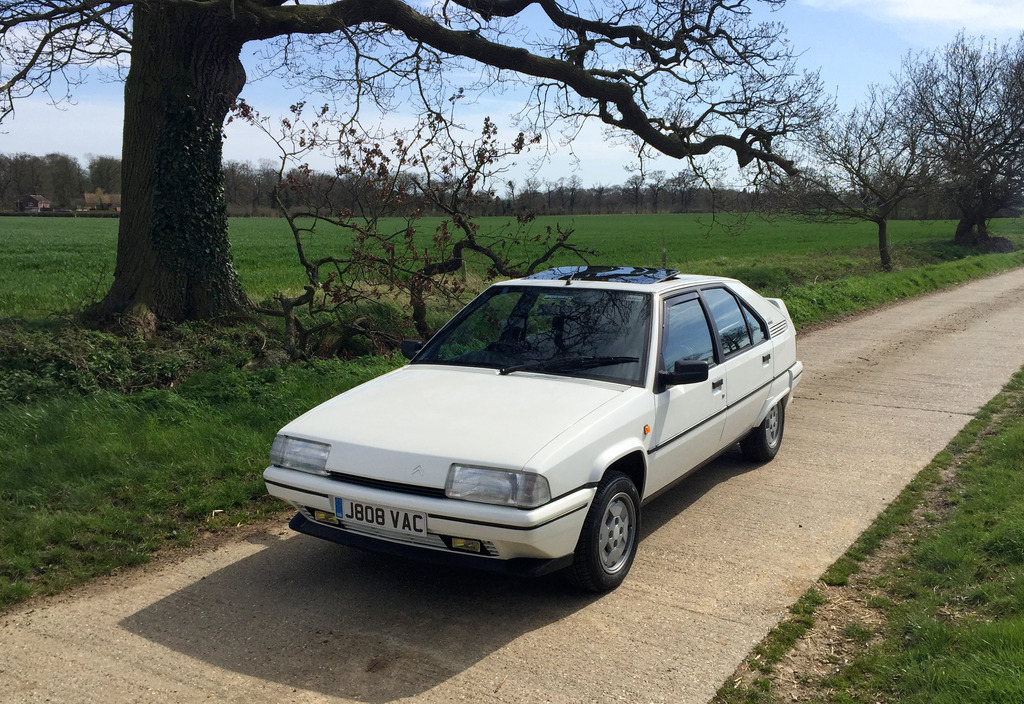 rear 3/4 view (before the new exhaust)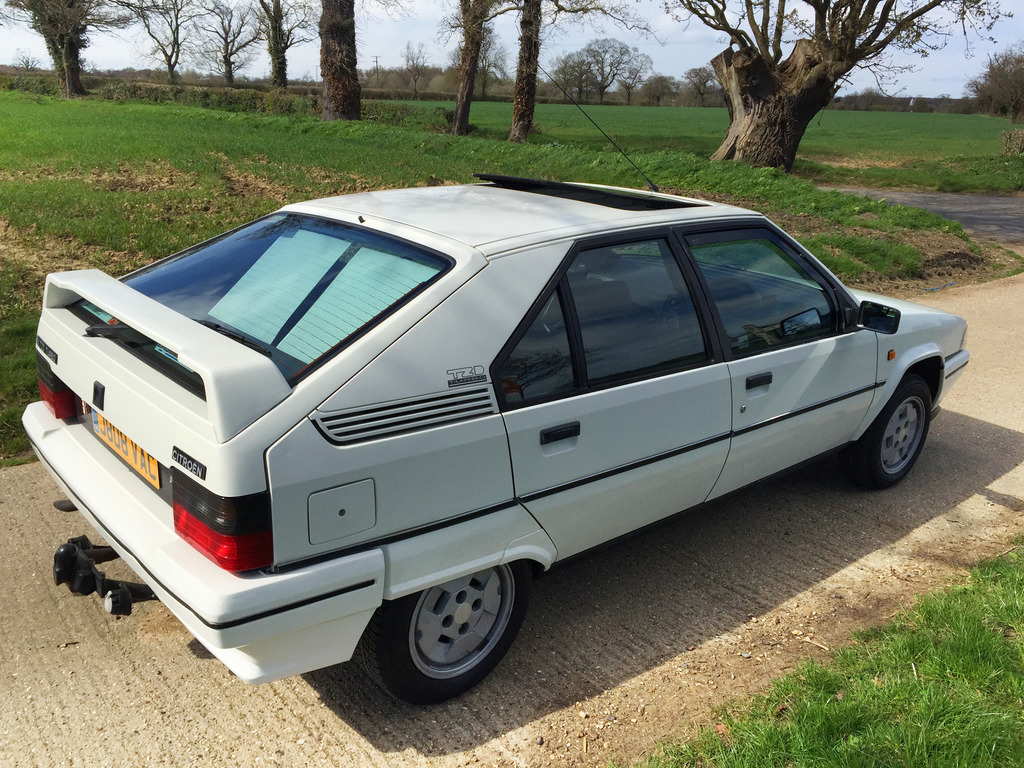 And these tyres, I have to say, are superb: